Bus identification:
Place on a crossroad, it identifies the buses and give them a green light. This device uses ordinary inductive loops and does not require any specific equipment on the bus. ( Charles-de-Gaulle airport)
Rolling air-plane detection:
This system is used to remedy the lack of visibility on the taxiway at the airport Charles-de-Gaulle.  It's made of 2 radars used in redundant configuration, one programmable logic controller and a lighting sign.
Equipment of the A86 tunnel
Sferiel provided 146 radars for the A86 tunnel from Rueil-Malmaison to Jouy-en-Josas.
Speed signs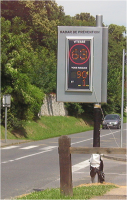 An advertising company had the idea of a sign showing the vehicle speed and the sentences in case of speeding.  Sferiel adapted it's technology to the sign. 
37 stations PRMX in the North  (GC 59) 
Radar station in the North (GC 59)
Counter in a wastinf depot and cycling lanes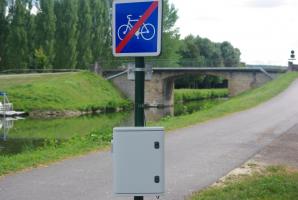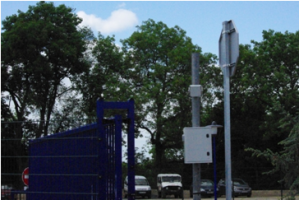 EMC in waste depot